Review | Lenormand de Marseilles | Edmund Zebrowski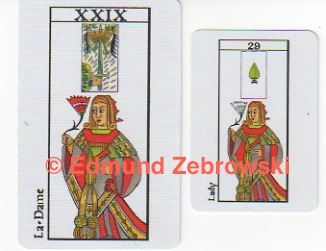 Lenormand de Marseilles (and Mini Me)
*theme from Love Story plays in background*
Like so many love stories for the social-networking age, I fell hook, line and sinker for the Lenormand de Marseilles when I saw her photo on Facebook.
It really was luff at first sight. But with none of that why-he-hasn't-called-me-in-three-days nonsense.
I bought the Illuminated version (limited and signed) and the mini version too, just as soon as a kind hearted fellow addict friend sent me a link to Edmund's shop. I don't have a compulsion to buy decks. I DON'T.
*eyelid twitches*.
Once you click through to Edmund's shop, you'll see the clutch of Lenormand decks that he has created – try not to give in to temptation and buy all of them. *looks guilty face*

As you may have guessed by the deck's name, the imagery is inspired by the artwork of the Marseilles Tarot.
The Illuminated version measures 3.5″ x 2.25″(9cm by 5.5cm for you new-fangled and modern types) and is made from wonderful card stock that has a linen-effect surface. The cards slide over each other wonderfully well, which is handy when you want to start shuffling as soon as you've slipped the cards from their smart little cotton draw-string bag!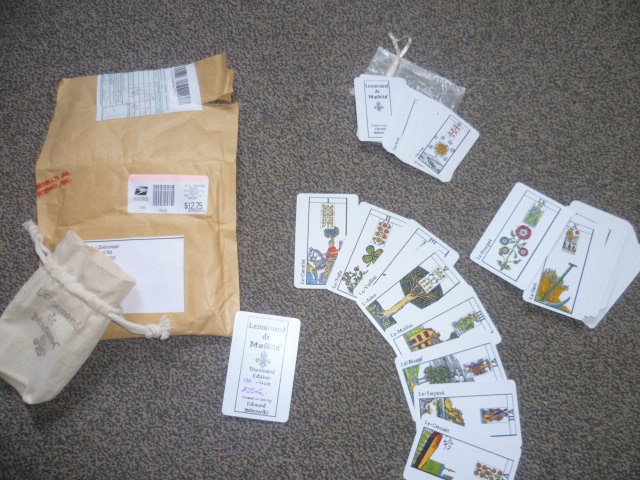 Happy Day! The arrival of the Lenormands!
Card numbering is in Roman Numerals, paying tribute to the numbering method of the Marseilles Tarot itself.
The card names are in French (again, homage to the Marseilles!) and I adore the antique font that Edmund has used – that has the old long 's' that looks to our eyes like an 'f'. The net result is that Les Poissons (Fish) looks as if it's called Lef Poiffonf. Thank goodness there isn't a card called The Sucker *gives her reader a moment to work that one out*.
Cards are unfussy white, providing a perfect foil for the images and punchy colours. The card backs are decorated with tiny black and white pattern on rear. Since one doesn't use Lenormands in reversed positions (generally speaking!) it doesn't have to be a mirroring image, and it's not.
The playing card inserts are also inspired by the Marseilles Tarot's Minor Arcana – and the overall effect is classy and in keeping with the whole ethos of the Lenormand oracle. Please note that card four is shown as IIII, not IV, as you might expect. That's because in the Marseilles, the four is shown as IIII.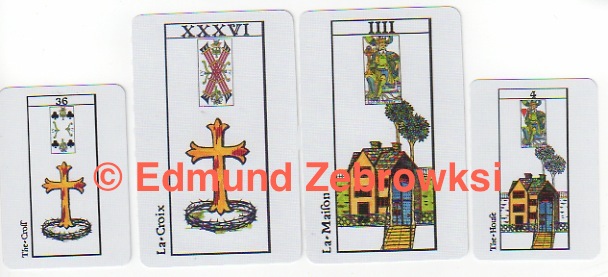 There IS an error, and Edmund is now on the case to rectify it, but if you look closely at XXXVI above, you will see that the large card has 6 of Wands illustrating the playing card inset, but the tiny roman numerals at the side show 'IV'. The mini version of the same card also has an error, the 4 of Clubs is the insert, and it should be the 6 of Clubs. Yes, these are errors, but I can honestly say that it doesn't impinge on my use of these Lennies at all *whispers* because I'm not good enough to bring in the playing card inserts to my interpretations yet 😀
Looking more closely at the Mini (which also comes in its own teeny tiny bag). It measures 2.5″ x 1.75″ (6cm x 4.5cm) we can see that the playing card inserts are standard, the titles are in English and the Roman numerals of the large illuminated version have been replaced by the more familiar Arabic numerals.
So it's been a week or so that we've been together and things are going well. She's just as beautiful in the flesh card than she was in the first picture that I saw of her. And you can't say THAT about many things on Facebook. I think we're going to be very happy together…..
You can explore Edmund's work here:
http://delphischamber.bigcartel.com/
What have Lenormand cards got to do with Court Cards?! See earlier posts by Andybc and Helen Riding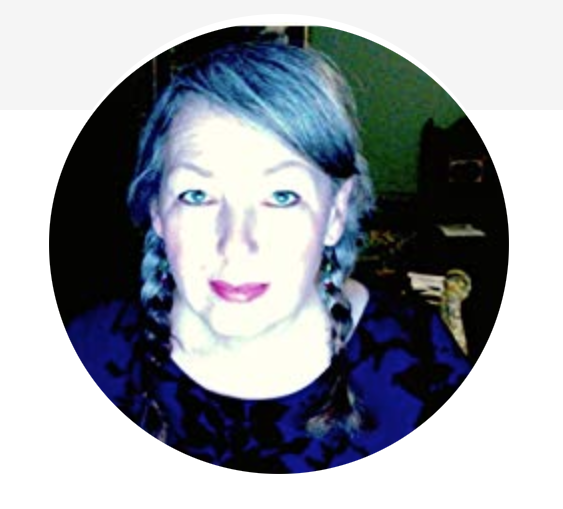 The Tarot's Court Cards are my specialist area.  They talk to me.
Not LITERALLY though ….