You're invited to The Big Bang
The World Divination Association (WDA) have done it again and have prepared a weekend-long workshop for YOU at the beginning of December to prepare you for 2021 – and let's face it, after 2020, we need all the help we can get!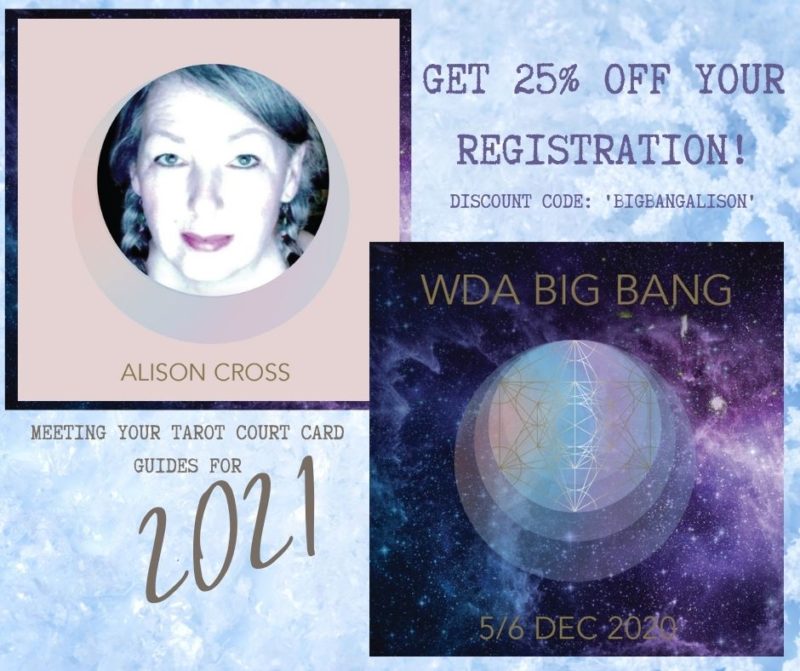 I'm providing a workshop on finding your Tarot court card guides for 2021 – figure out whose energy will help you navigate next year and make that work to your advantage!
I've got a discount code – BIGBANGALISON – which is co-incidentally my porn movie star name. Not really – everybody knows that your porn movie star name is your mother's maiden name and the name of your first pet …
Anyhoo, I digress – this is a weekend of fun to help you up your skills and perhaps lead you off down the rabbit-hole of new divination systems for next year.
You in?
Use that discount code and get 25% off! Here's the place to sign up!