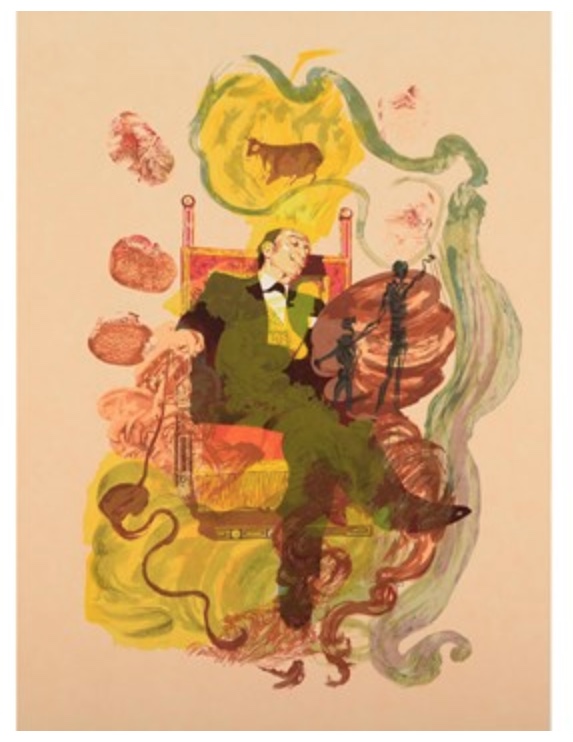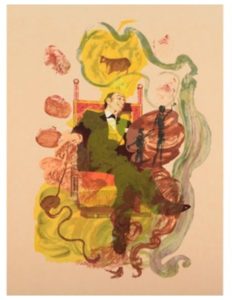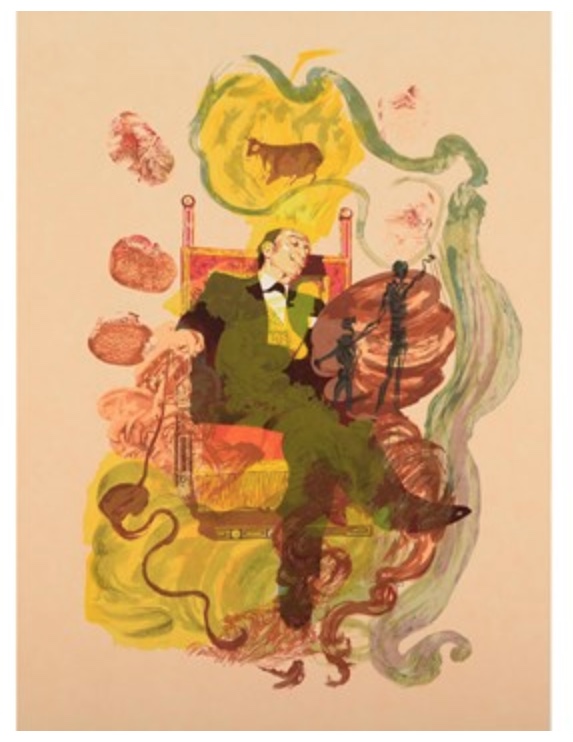 My quest to find more Salvador Dali Tarot court card images continues!
I have not seen this one up for sale before; the King of Coins image by Salvador Dali … of Salvador Dali as the King of Coins.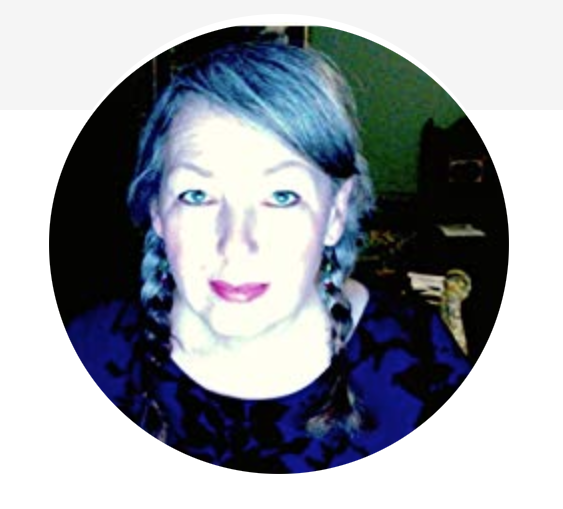 The Tarot's Court Cards are my specialist area.  They talk to me.
Not LITERALLY though ….