Elemental Court Card Families Workshop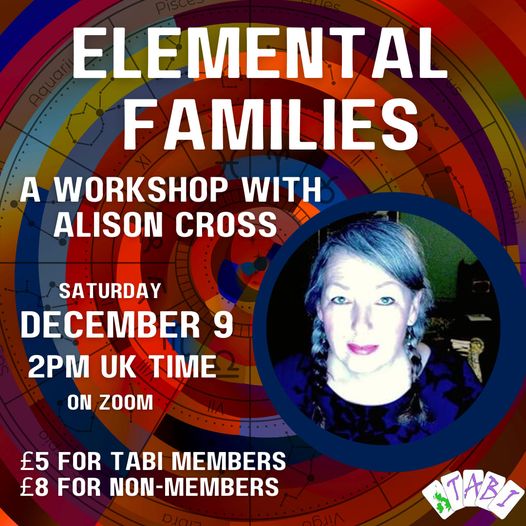 In the run up to Christmas (yes, I dared speak its name!) why not carve out an hour or so with me on Saturday 9th December at 2pm (UK) while we go through our elemental tarot court card families and how to place all 16 of them on the Wheel of the Year?
You don't need to be a member of TABI to take part, but it's a few shekels less expensive if you ARE a member – £5 for members and £8 for non-members.
All you need is a tarot deck and stuff for note-taking. Maybe bring a mince pie. Maybe a li'l Christmassy sherry. Maybe a party hat. Maybe a sweater with a Santa on the front. Maybe a flashing red nose a la Rudolph. You do you! Come along and join the gang!
Look forward to seeing you – the more the merrier!