To boldly go… The Tarot Kings | Star Trek
Yes, the most famous split infinitive in the world and possibly the four greatest examples of pure Tarot Kings 😉 Who's who?!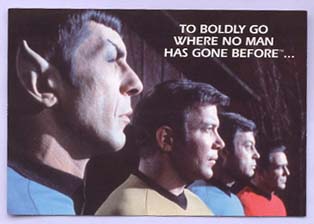 First Officer Spock – Logic is his keyword and, literally, his mantra. Cool and unflappable because of his lack of emotional response, Spock makes a fine King of Swords. However, when the emotional, half-human side of him surfaces …. that's when things really start to get interesting around Spock.
Captain James T Kirk – I. Am. Resisting. The. Desire. To Type. Like. Kirk. Talks. Passionate, charming, a hit with the ladies, usually shot in soft focus, Kirk is a brave and magnetic leader. He leads from the front and would do anything to save his ship and his crew. Except for those guys in the red sweaters that died every episode. Kirk has got that Wands drive to 'explore, seek out new civilisations' and all that. He's not so bothered about the fine detail. He issues the commands and other people 'to make it so'. He is our King of Wands.
Doctor McCoy is the Healer on the starship Enterprise. Often caught in the middle of the impassioned Kirk and the calculating Spock, McCoy is usually found remonstrating with both of them – diplomatic and caring, McCoy and his amazing toolkit of healing things that make peeping noises is our King of Cups.
Chief Engineer 'Scotty' is the only guy in a red sweater not to die. Also the only one who is brave enough to try a Scottish accent for all the episodes. He's the Enterprise's mechanical genius. Despite protestations that 'she canny take it', Scotty always ensures that she can and the Enterprise (and her team) live to fight another day. Practical and resiliant, he is our King of Pentacles.
And I could not resist this….. I think the Queen of Wands would want me to adopt this as a mantra!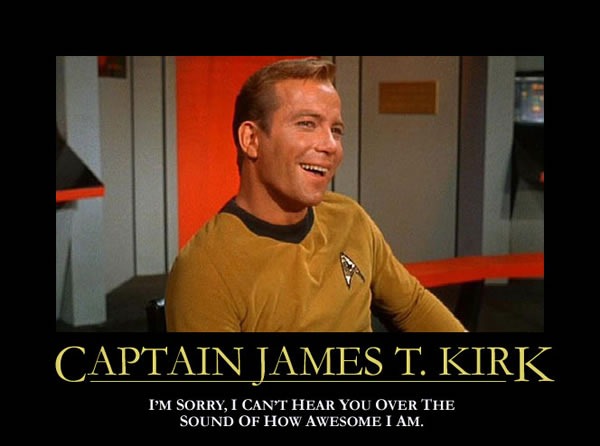 All credit for the subject of this blogpost to Vivianne Kacal!