At the beginning of April, I ran a little competition for a Robin Wood Tarot (well, a giveaway more than a competition). To enter all you had to do was comment somewhere on this blog and become a follower.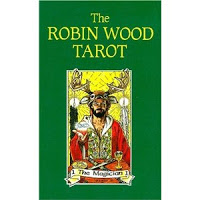 The competition closed at the end of April, but because of the Beltane Tarot Blog Hop, I have been a bit tardy in finding the winner.

A free online randomiser smooshed them around. The winner is:…….
Congratulations! Please get in touch with me (either message on facebook, e-mail me or DM on twitter) to give me your real name and address and the Robin Wood will be winging its merry way to you!
Thank you to everyone who took the time to comment and follow. I hope that you're still with me and enjoying the blog. I've got a newsletter planned too…… the link's just over there *points to right*
If there's anything Court Cardy that you'd like me to look at specificallyon m'blog, please let me know – I'll do my best to write something for you!
Ali x