Blue Moon! The Queen of Wands | Mary El
We had a Blue Moon the other night, the last one for quite some time (next one is 2015) so I paid close attention to my full moon reading this time.
…and you may have noticed that I've not been around much – a combination of school holidays and quite a lot of work. And, if I'm honest, a bit of soul-searching too.
This is going to be a significant card for me. I can feel it in my waters….
Who has come along to guide me through the slightly murky waters of the next couple of weeks? This is a slightly different slant on what I usually do with the Full Moon/New Moon cards. Usually I ask whose energies will be incoming (at a New Moon reading) and fading (at the Full Moon reading). This time I'm looking for a navigator to the New Moon – someone to hold my hand and keep me moving forwards.
And the card is the Queen of Wands from the Mary-El Tarot.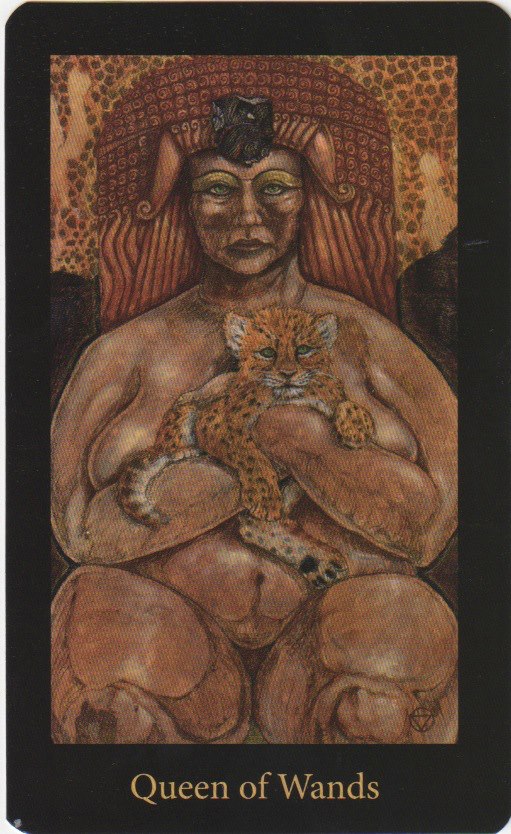 I am hugely relieved because the Queen of Wands means a great deal to me and I confess to feeling a bit more like the Queen of Wands reversed recently – my va-va-voom had va-va-moosed!
Let's take a look at Marie White's Queen of Wands.
The first thing that strikes me about the card are the earthy tones – rich browns that initially feel more like they belong to the Queen of Pentacles rather than the fiery Queen of Wands. The second thing that I notice is that she is a massive figure of a woman – filling the entire card with her generous proportions. She's completely Willendorfian, isn't she? She clutches a jaguar cub, a sacred animal.
Marie's book that accompanies the deck states: 'She shows you yourself, the greatest gift you can receive. She provides a safe, warm and abundant environment where you can grow from a small cub to a powerful jaguar yourself.
'She helps you develop yourself into your full potential with a clear vision of yourself…your growth and creativity.'
I really needed to hear that right now as I have been struggling (as do many of us!) with what in the HECK my vision of myself is! I wear many hats (not literally, although I am partial to something with a broad brim that I vainly hope makes me look like Margaret Lockwood in The Wicked Lady) and I enjoy most of them. But there is also a nagging voice that tells me that I've lost something, left something behind, that is really important. It feels a lot like not knowing exactly where your handbag is.
If I pulled this Queen of Wands for YOU, in the role of helper, for the period up to the New Moon, how would she help you explore and develop your full potential?
…and just in case you're wondering: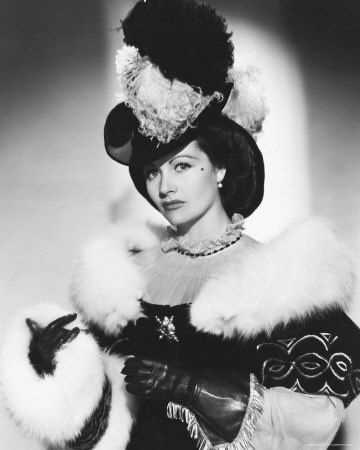 Margaret Lockwood: Never-knowingly under-hatted