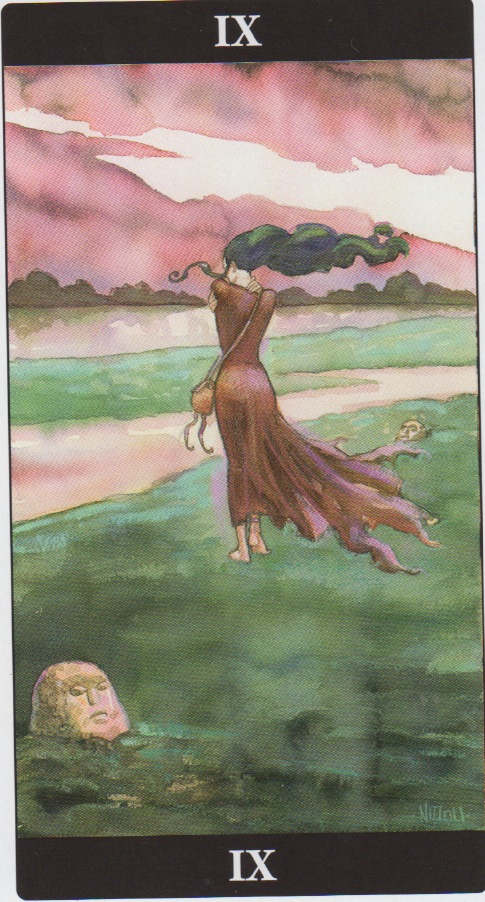 The Dream Enchantress Tarot
Lo Scarabeo
Next year is 2013. It's less than 30 days away!! I *know*. WHERE did 2012 go?!
If you add up the digits in 2013, you can see that it's a six year – the Lovers. Which means, to me, that we're all deciding what we REALLY want next year.
Oh sure, we can have nice shoes and buy as many handbags and bottles of perfume as the bank manager will allow, but really, that hollow feeling inside you won't be filled by a new lipstick. Or even a packet of Kitkats.
Looks like next year is going to be about making better decisions to help us fill that void and raise our spritual consciousness. Man. *waves hands about like a drug-addled hippy. Or Keith Richards. It's sort of the same thing*
But what of your personal odyssey in 2013?

Take your birth day and month and add to 2013 to find your own personal slant on the year.
For example: I'm 13 August….so this equates to 13+8+2013 = 2034 = 9.
The Hermit.
Again! I think that the Universe is metaphorically whacking me over the back of the head!
What's your personal 2013 card?
And how does your own 2013 card look once you filter it through the lens of The Lovers, the card for 2013?
For me, it would seem that in order to progress my own spiritual path, I will be lighting the way for others (and, as a result of that, myself too).
It's that or I'm buying a big Hermit-like cloak and totally working the Margaret Lockwood 'Wicked Lady' look. I already haz the hat 😀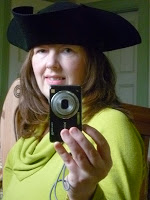 But of course, THIS blog is all about the court cards, so let's add a little Court Card magic to the exercise!
I've already established that I'll be working The Hermit through The Lovers next year.
So, what I need to know now is: Which Court card will assist me with this endeavour and which court card will hinder me?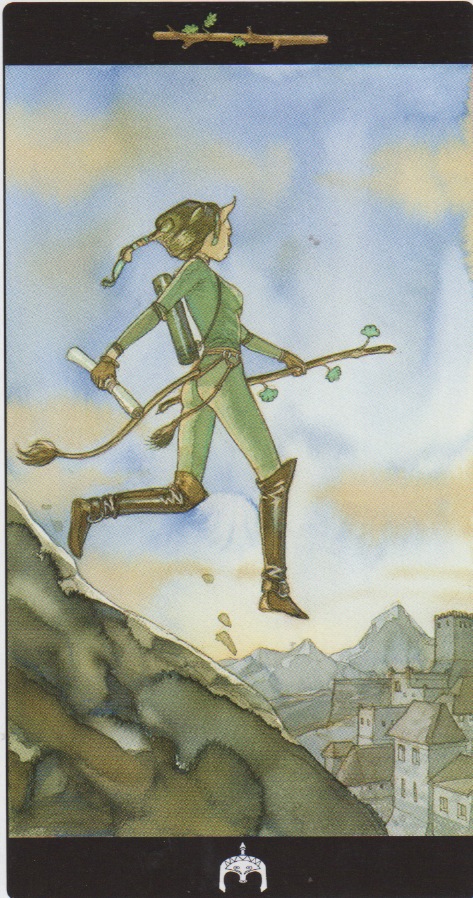 Here's the card who's not proving useful – the Page of Wands.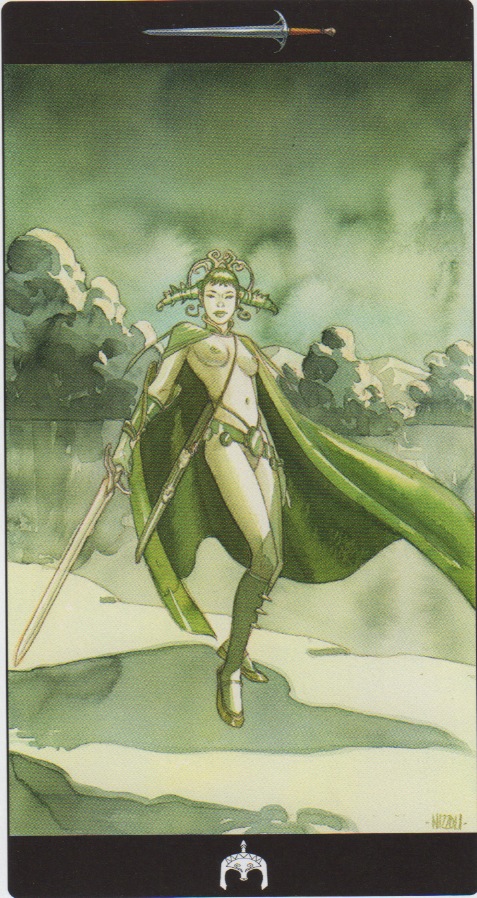 Here's the card who IS going to be useful – The Page of Swords
Significant that they are both Pages, don't you think? It seems that the mind of a beginner will be useful, but not the actions of one!
So, tell me (I'm being nosy, in true Page of Swords style!) what comes up for you in this exercise?