SFX Challenge | Game of Thrones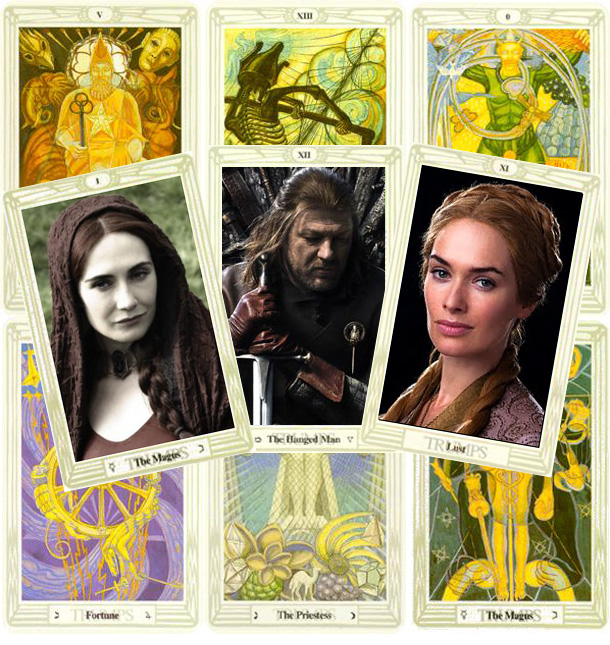 A while back I stumbled upon a site called SFX and a competition that they were running for people to design Tarot cards incorporating the characters from the Game of Thrones books (or TV show).
Since MY Game of Thrones is a nod and a wink to the OTHER Game of Thrones I thought that I'd share the finalists' images with you (with permission from SFX)
There are a few here that I'd LOVE to see worked up into a Tarot deck, they have such nice technique!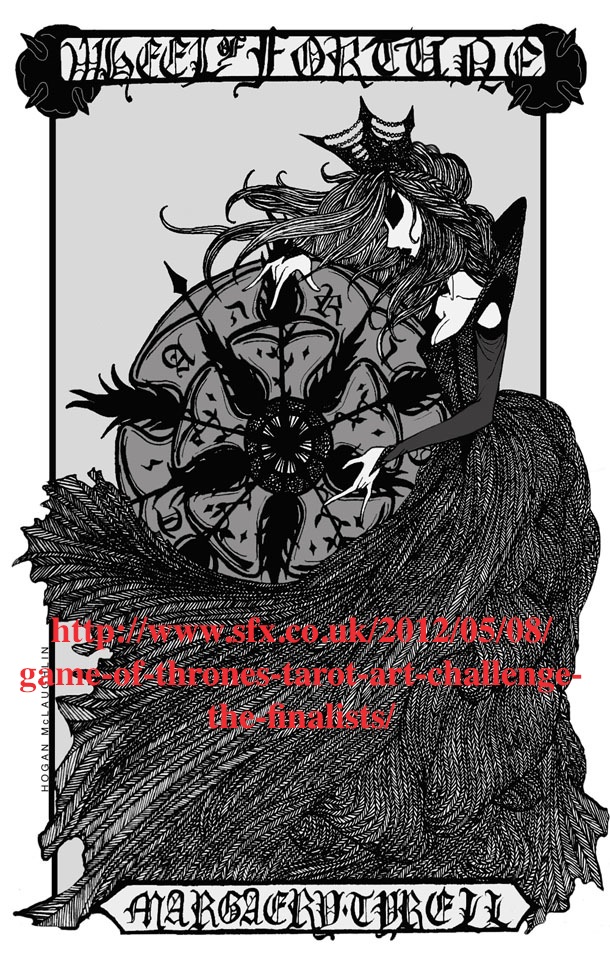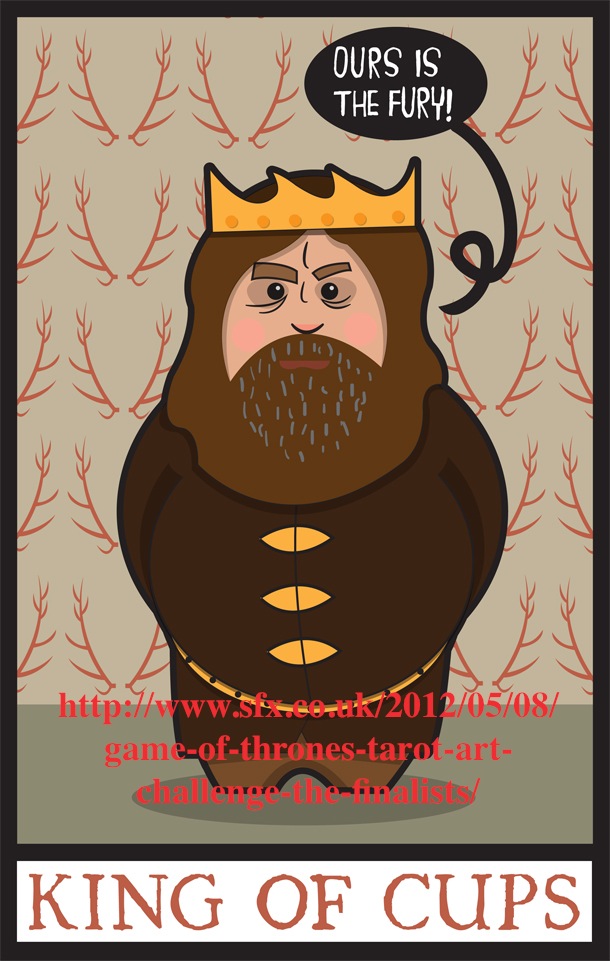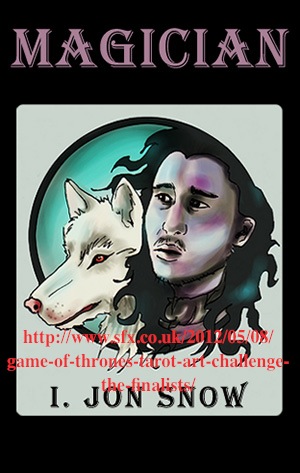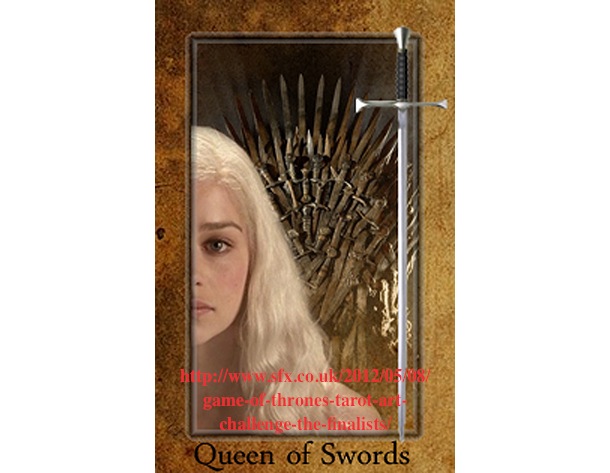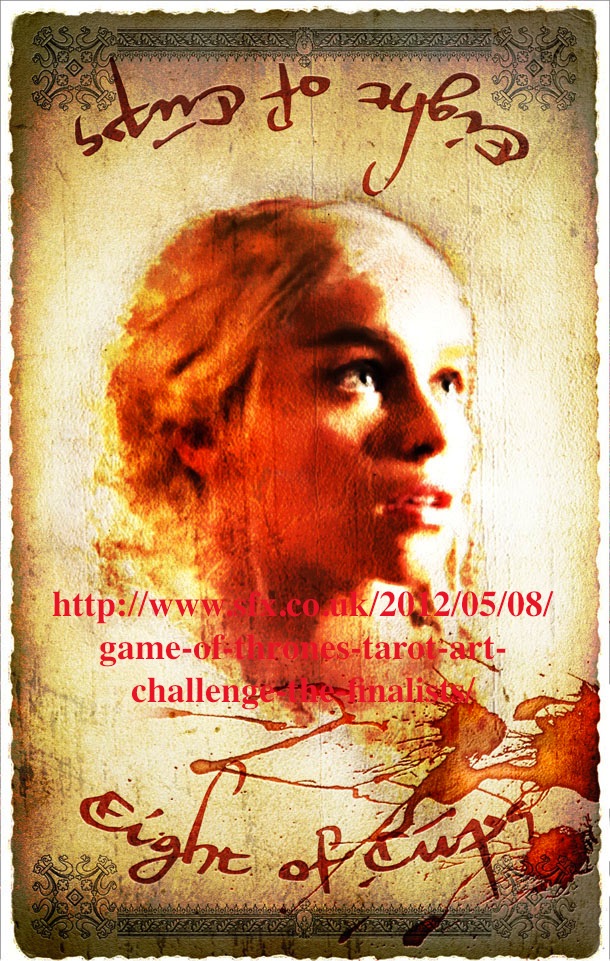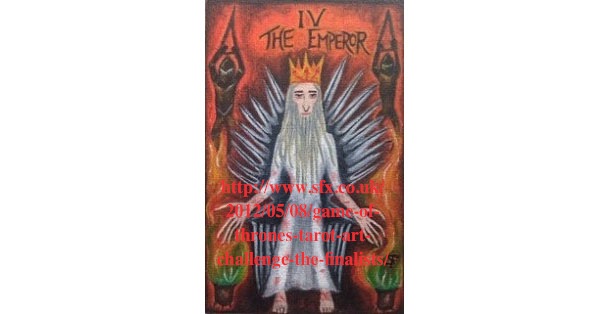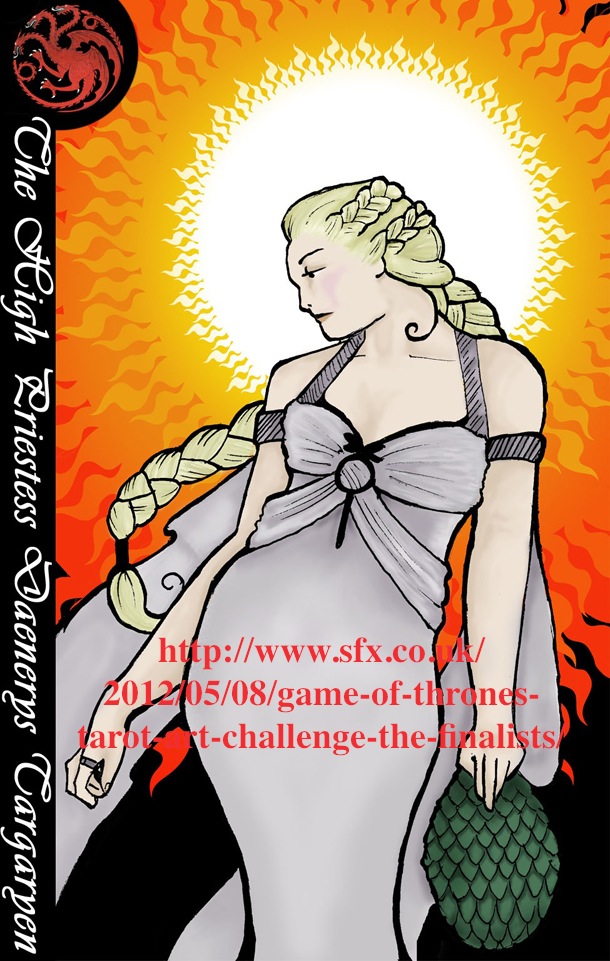 To see the other cards by S.A.M. visit the SFX website:
What do you think of these efforts, aren't they excellent?!
If YOU were to allocate the various characters in the series (to date), who would you allocate to each Tarot Court role and why?