World Book Day | My Top Tarot Books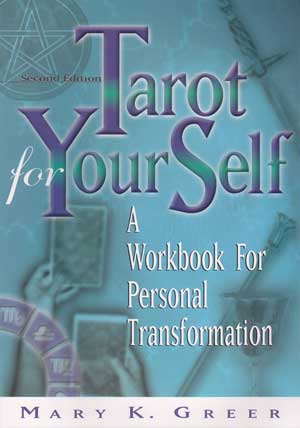 A favourite Tarot book
I could not let World Book Day go past without sharing some Tarot book recommendations to help you on your journey to understanding the Tarot.
The books are listed in no particular order, but they are books that I return to again and again, amongst many bookcases of Tarot books.
Joan Bunning: Learning The Tarot
An excellent primer to get you started with confidence in your Tarot journey. This book forms the basis of TABI's massively popular free Tarot training course.

Mary K Greer: Tarot for Yourself – A Workbook for Personal Transformation
First published in 1984, this book continues to be amongst the best-sellers – because it encourages you to work with the Tarot as a tool for personal transformation.
Mary K Greer: Understanding The Tarot Court
THE go-to book for getting to grips with the Tarot Court. If it's not in this book, it probably isn't worth learning 🙂
Corrine Kenner: Tarot and Astrology
If you plan to extend your Tarot knowledge to other disciplines, like Astrology – this is a comprehensive book to lead you through the Astrology maze.
Liz Hazel: Tarot Decoded
A slender book crammed with useful information about numerology, elemental dignities, astrology, planetary associations – Excellent for Tarot students who want to add depth and complexity to their readings.
Naomi Ozaniec – The Watkins Tarot Handbook
For those wishing to take tentative steps into adding Kabbalistic layers to their Tarot work, I have found this book invaluable.
Ruth Ann & Wald Amberstone: Tarot Tips
Another great book for beginners – 78 techniques to enhance your reading skills. From handling quiet querents to handling the Death card. All delivered in brief, easy to read sections.
Art Rosengarten Phd : Tarot and Psychology
Bringing the Tarot into the Counsellor's room and exploring how our 78 friends can be used as a therapeutic tool.
Lon Milo DuQuette: Understanding Aleister Crowley's Thoth Tarot
If you only buy ONE book to learn more about this beautiful deck and its highly individual creators, this is it.
I have loads and loads of other books that I love…. like Tarot Reversals or 78 Degrees of Wisdom or Tarot Wisdom or Frank K Jensen's Story of the Waite Smith Tarot …….*sigh* but I have limited it to THESE ones because I'd love it if YOU would share your favourite books and make some recommendations for me.
*** I want to amend this to include another book, 10b – Paul Huson's excellent book 'Mystical Origins of The Tarot which I have been using a lot lately and recommend to the house!