The King of Cups | Art | Visconti Sforza
From the workshop of Benifacio Benbo,
Il Re di Coppe,
Visconti Sforza Tarot
Yeah, there's so much of the figure missing that when I looked at this image I thought the King was actually lying in a box with only his legs sticking out. As if he had been SLIGHTLY overusing his Cups.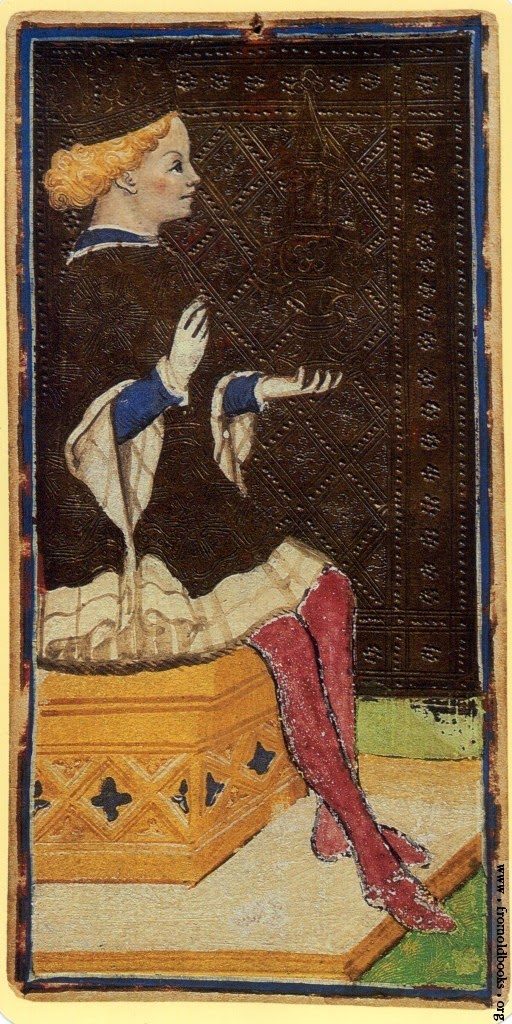 And here's what The King of Cups looks like when he's not lying in a box.
The top image was sold in 2008 at the Milan auction house for Christies for a jaw-dropping 19,500 Euros.
So the next time your other half rolls his/her eyes at your frantic late-night, wine-fuelled ebay bidding to procure YET ANOTHER tarot deck, you can point out that it's AN INVESTMENT.
That's my excuse and I'm sticking to it!
What's been the most expensive Tarot deck you've ever purchased?