Tarot in Art | Visconti Sforza
Has your biro just burst in your handbag?
What about splashing out on this as a replacement?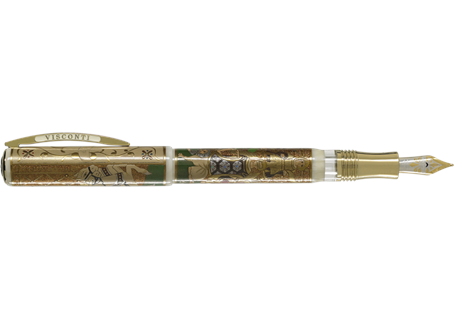 This is a fountain pen from the pen people at Visconti.
To mark the creation of Lo Scarabeo's Visconti Sforza Tarot deck, they created four designs from the Visconti Tarot for very limited edition pens (each has a run of 78 – what else?!)
Visconti commissioned artist, Soukou Oshita, who is an expert in Maki-e artwork (where images are created from sprinkled precious metals, no less!) to turn some of the Major Arcana images into artwork for the pens.
It has an 18 kt pen nib and a double resevoir. If you're thinking of replacing that Biro.
These Visconti folks undoubtedly create magnificent artworks. Visit their site and FEAST YOUR EYES, people!
Their pens have been used, for example, to sign the NATO-Russia Summit in 2002, which marked the end of the Cold War and Visconti pens were also presented to the 25 signatories of the European Constitution in 2005. See? Classy.
But you will STILL absent-mindedly leave it lying on the counter in the bank……..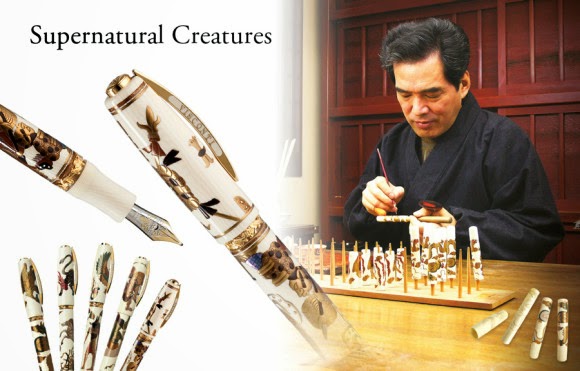 Soukou Oshita at work
The topmost image depicts the Chariot and Wheel, but you can check out the others here.
Fancy it? Well, just mortgage the children for £9,800 and one of these really gorgeous pens can be yours! *wonders whether she should ask for one to use as a promotional item and decides that the answer will be hysterical laughter*
OR
You could just buy a copy of the Visconti Sforza deck and a packet of Bic Crystals and spend the rest on a luffly holiday!