Full Moon | March | Virgo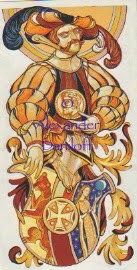 It's that time of the month again, when the moon becomes full and we turn our attentions to the Court Card that bathes in its glorious light! Yes, on 5 March, our Full Moon rides again!
This month, the sun sign is Pisces and so our full moon lands in the opposite sign, Virgo.
In Tarot, Virgo is represented by the Knight of Pentacles.

I've saddled up a small collection of Knights for you to peruse. Feel free to run your hands lovingly over their fetlocks…
Consider first the Knight of Pentacles from the Alexander Daniloff Tarot.
In warm shades of russet and gold, he proudly sports an enormous hat and announces that he is an Earth sign by gently holding his coin like a trophy against his torso.
He carries no weapon, just a money bag at his belt. His only concession to his military rank is his shield and his helmet. Items purely for defence.
Let's take another look at that hat. It would not look out of place on the redoubtable Dowager Countess of Grantham: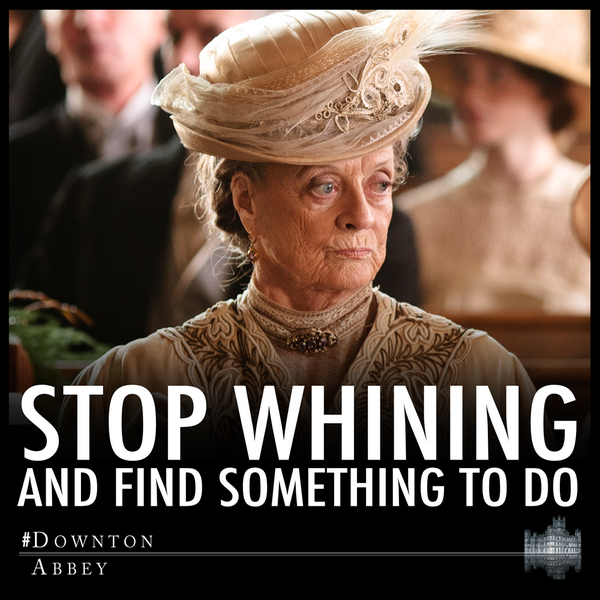 It features some outstanding feathers – reminding us that Knights have an airy and unpredictable component. However, when married to the solidness of Earth, they don't sit comfortably together.
He can find his Knightly duties a little tough: He is called to be adventurous and an explorer, but he'd really rather do his exploring a little closer to home. 'Why try to conquer outer space when we have not yet understood our oceans?' thinks this Knight.
In the Druidcraft we see him, almost shy, peeping over his shield as he rests his sword arm on his horse's flank. He's in no rush to go anywhere.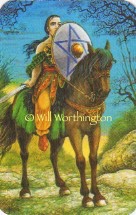 He is slow to anger or rouse to passion, but once his heart is engaged, he will not be swayed from his course. He represents dogged determination and slow but steady progress.
Of all the Knights that might set off looking for you, the Knight of Pentacles is the guy that WILL find you. Yes, long after the Knights of Wands and Swords have galloped off on a new quest, long after the Knight of Cups rededicates his ballad to another fair maiden, no matter how long it takes, he'll be there.
In Lo Scarabeo's The Tarot of The Masters, his keyword is 'Responsibility'.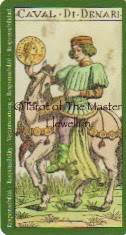 The Knight of Pentacles can be a frustrated character – someone who longs to travel, but who is somehow prevented from doing so, either by home commitments, lack of finances or even health issues.
Or he might be someone far from home who longs for the delights of her own fireside.
This character is stubborn, the least flexible of the Knights, practical and single-minded in a way that the other, more exciting Knights are not.
He directs us to:
Take on an adventure – even a tiny one!
Follow one project through to the end!
Explore new ways to make your money work harder (but not high risk!)
Try a new type of exercise – nothing too fast-moving!
Sorry that it's been a whole MONTH since I last posted. I am still here reading and writing like mad. I'm hoping that you'll still drop by Thrones for a comfy chair and a coffee. Maybe even Eccles cakes …