The Court Card Personality Types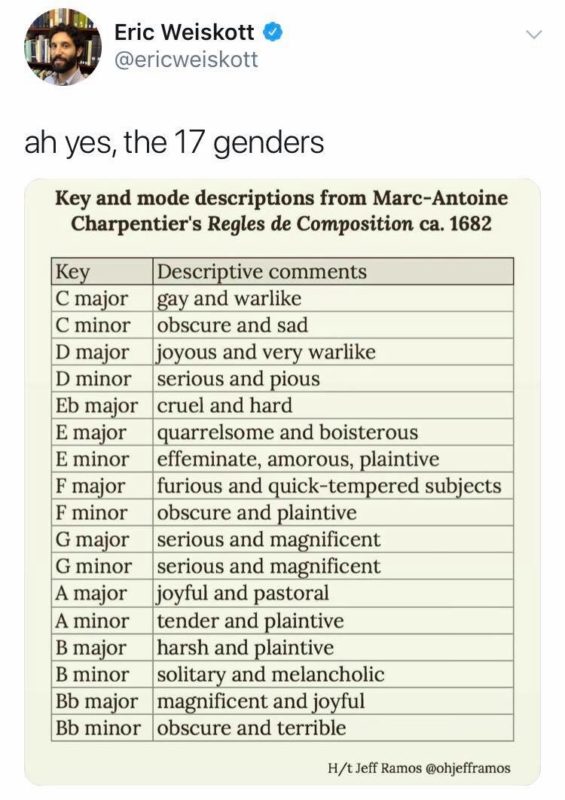 Spotted this description of personality types in Thalassa Therese's timeline this morning on Facebook – the 17 Genders as per the Regles de Composition by Marc Antoine Charpentier, 1682.
Of course, we know already that the sexes of the characters in the Court Cards has no bearing at all on the SEX of the personality type being discussed in a reading – Queens can refer to men etc but, what of these 17 types as court cards?
Two of these are the same description – serious and magnificent – which leaves 16 descriptions. Do you think that you could peg each of these to each of your court card personality types.
Which one, for example, describes you?!
Me? I'd like to be A Major, I think – but I'd settle for Bb Major!