The Relative Tarot | Carrie Paris | Kickstarter
Carrie Paris is a creative powerhouse, no question!
Her latest creation is The Relative Tarot and it's her first time raising funds via Kickstarter. When I saw the project it was 98% funded with a month still to run. We are now a couple of days further down the line and the Relative Tarot is now 100% funded!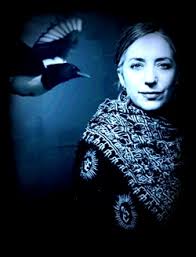 I'm a fan of crowd-funding. It allows people to quickly produce something for a ready market without any artistic compromise being necessary. Not always the case if you opt for the traditional publishing route.
I was extremely interested in the deck because the impetus for this deck originated in a Majors and Court Cards only deck. I had so many questions about the deck, its genesis, the super-packed benefits package for backers, what else could I do but ask Carrie if she might be willing to answer some questions for Tarot Thrones.
Ever gracious, she agreed!
But before we dive in to the questions, here's a brief video that I made of the Court Cards. You can see all of the cards in the deck over at the project, of course.
Me: First of all – congratulations – you still have 30 days to go on your kickstarter project and are already at 99% funded!

CP: Thank you! As of today the Relative Tarot is fully funded and I am blown away by the support. As our colleague and friend James Wells has pointed out, the ancestors must want this deck to be made.

Me: I have some questions about the deck : D

This was originally a Majors and Court Card deck – what prompted you to push ahead to a full Tarot deck? 

CP: I came into the world of divination through tarot, yet most of my products are charm casting kits and Lenormand decks. Creating a full deck always seemed daunting so I made every excuse to not make one. But then something switched in me— call it age, inspiration or a combination of the two, one day I just woke up wanting to make the full version and away I went. Once the decision was made, all doors opened right down to the campaigns fast funding. I think there's a lot of truth to what James said. This deck wanted to be made.

Me: In fact, it's more than a full Tarot deck, The Relative Tarot has 84 cards! Tell me briefly about the additional cards and why you created them.

CP: I have thousands of cabinet cards, which serve as key models in the Relative Tarot. This is both a challenge and blessing. I love that I have so many great options to choose from but have found it challenging to limit certain cards to one image and for this reason you will find an additional, High Priestess and Wheel of Fortune as well as two cards titled World and Universe. There are also 3 options for the Lovers card and since this deck gives focus to the Birth and Annual cards I've made twin versions of the Strength and Justice cards so that both are assigned the number 8 and 11. I for one follow the Marseille number system though I know most follow the RWS.

Me: If the deck is successfully funded, the project will expand to include a 36-card oracle – can you tell me briefly about the Oracle?

CP: We have surpassed our funding goal so all roads lead to the printing of this deck. The 36 card oracle, which is called the Spirt Card oracle is something that evolved through a privateRelative Tarot Facebook group. I started this group as a way for our community to get involved in the making of the Relative Tarot's LWB.

Everyday I would post a card and members would share their hits or offer a card description which will go into the LWB. It's a really supportive group. In 2015, when I made the first edition of the Relative Tarot, people started sending me images of their relatives and I just loved the idea of including them in the deck.

Fast forward to today where a similar event has repeated itself. Members of the Relative Tarot FB group started sending images of their relatives asking if they could be part of the deck. But I wanted to really honor these contributions by giving them a language that wasn't tarot specific. I wanted this group of images to remain familiar and ancestral and so this is why we have the 36 Spirt Cards. They act as the deck's ancestral influences and advisors.

Me: All things considered – the Relative Tarot Kickstarter project really offers Tarot fans an enormous amount of Bang for their buck – what else is included in the bundle?

CP: I was going for that! While the Relative Tarot can be used straight out of the box as a tarot deck, I also wanted to create an opportunity for people to use it for ancestral communication. I believe we are greatly influenced by an ancestral agenda, and that agenda can be located in our birth cards.

For those not familiar with the term, the Birth Cards describe a person's personal cards which are assigned to them at birth and add an accurate layer of insight to their tarot profile. Readers determine a sitter's personal cards by calculating the numbers from their birthday with the sum total giving a precise and insightful tarot blueprint. Both Angeles Arrien and Mary K. Greer have written extensively on the topic and I can recommend their work enough.

Over the years I've noticed that more often than not, weaving itself through a sitter's tarot blueprint are family members, both living and dead, who share the sitter's exact numbers. When we give focus to this synchronicity, we can often determine the reason behind family patterns or what I refer to as the ancestral agenda. So added to the deck's titles are not only traditional numbers, but also the numbers found in the Birth Card combinations. 

To maintain this ancestral work, I wanted to include a reading cloth that would bring together the symbolism of a family tree. So in the center of the cloth, and taking the place of a traditional family tree, is a DNA double Helix weaved into tree branches. To me this nods to the old and new coming together. Surrounding the four corners are cherubs representing the family of the four elements as found in the tarot's minor arcana.    

Starting in late October, there will actually be a 5 week course available to all backers on how you can calculate your Birth and Annual cards.   

Me: How did you get Mary K Greer and James Wells on board? (akshully, I'm betting they didn't need much persuading to get on board with this project, but thought I'd ask anyway lol!)

CP: Oh both James and Mary have inspired a lot of my work and it is an honor to have them on board. Both were kind enough to agree to teaching a session in the course and I believe this perk is one of the reasons the campaign reached funding so quickly. I love Mary's work on the Birth and Annual cards and James has a wonderful approach for bringing people to the heart of their lives also through the Birth Cards. I'm really looking forward to learning from these masters.

Me: So, looking at the Court Cards specifically now, you have retained the traditional ranks – were you tempted to deviate?

CP: I was very tempted, but took into account the many diviners who find the Court Cards confusing. I didn't want to add mayhem to this royal challenge.

Me: Courts tend to be the trickiest cards for Tarotists to get to grips with, how important is it that users of The Relative Tarot know and understand WHO features in each Court Card and WHY you chose them for that particular image? 

CP: Agreed! And I feel that tricky dilemma is a sign of the times. A lot of us don't live in countries where there is a royal family so relating to a specific court just isn't in our psyche. Still, I maintained the court vibe in the Relative Tarot due to the era most of its imagery borrows from. I used a lot of cabinet cards featuring stage actors because most just fit the bill, yet I was also happy to use known people in history like Harriet Tubman and Sitting Bull for the Queen and King of Pentacles.

Me: I'd love to know more about the Knight images – are they horse-rider related characters?

CO: You know I had originally set aside a set of four cabinet cards with four women with horses, but the more I worked with them the more it felt like I was forcing them in the deck for the simple fact that they had horses. They were just too etherial and not very action oriented. Once I nixed that idea all of the Knights came for a visit. Each looked ready to stand up for what they believe in.

Me: The imagery in the Pentacles especially includes people of colour, and interestingly too, people not from the stage – was that important for you? 

CP: Because this deck is ancestral focused it was important that it included all people. I wanted the deck to be relatable and useful.

Me: I love how PCS and her theatrical background and her tendency to make use of the stage as a card feature translates into your deck with the use of actors/actresses as well as actual symbols from the Rider Waite Smith deck.  Was that intentional?

CP: Yes and I'm so glad you noticed. You're the first! Now whether or not diviners apply the stage card aspect to their readings is another story. I'll be interested in discovering how people use this deck, especially now with a new generation of diviners discovering tarot, many of whom have no idea what the RWS deck even is! I'm hoping the Relative Tarot will inspire them to look into PCS's work and life.

Me: What else do you need to tell me about the deck, especially the Court Cards?!

CP: In the 5 week course we will learn a technique for divining with the Relative Tarot's Court Cards as a way of calculating a sitter's significator and also what might be ruling them. I feel the 16 Court cards often reveal a families karmic lesson and so I will give a class on how we can glean this information directly from the Courts.

Me: Thank you for taking the time to answer all these questions. The deck is lovely and it is sure to be a success!

CP: This has been such a wild ride and I can't thank you enough for this opportunity to share my process.

Explore Carrie's work HERE
Explore James Well's work HERE
Explore Mary K Greer's work HERE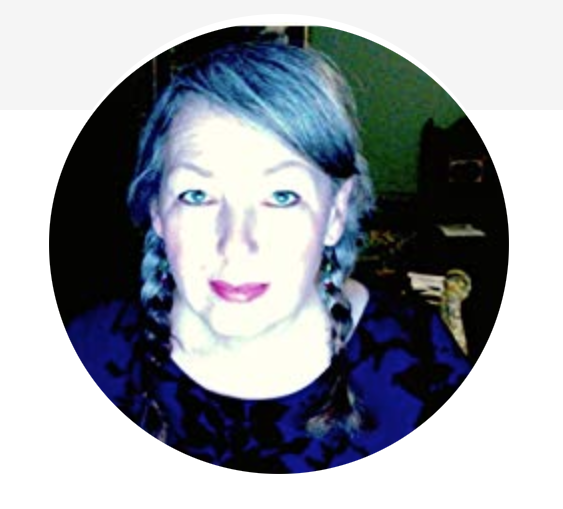 The Tarot's Court Cards are my specialist area.  They talk to me.
Not LITERALLY though ….