Pamela Colman Smith | Family History
This idea that PCS was bi-racial does the rounds from time to time and it's something I've always wondered about myself. Time to do a spot of detective work on the ol' intertubes.
What do we know? From Pamela Colman-Smith's wiki page, we think that her mother was from Jamaica and her father was an American. The idea that Pixie was bi-racial seems to stem from her mother's side of the family and that Jamaica connection. But, what's the evidence?
Her mother was a Colman and her father was a Smith. Let's break it back from there. Let's look at the grand parents first.
Pixie's grandfather – Cyrus Porter Smith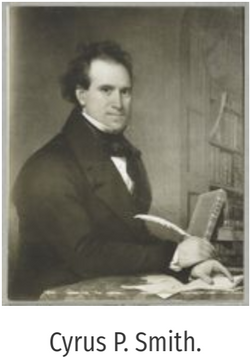 Cyrus P Smith was Mayor of Brooklyn for two years and went on to become a senator. When he died, the New York Times described him as 'one of Brooklyn's most prominent and respected citizens'.
He had seven children, one of whom was Charles Edward Smith, who became Pixie's father. Here he is in all his glory.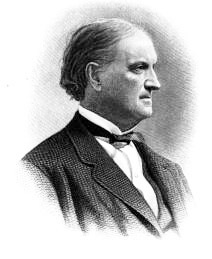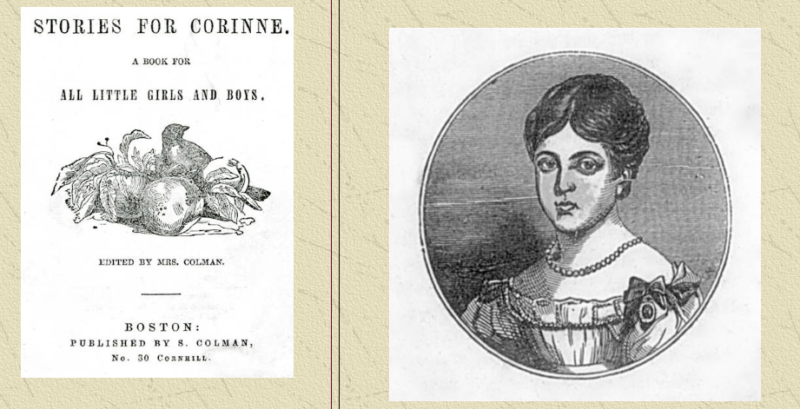 This is a sketch of Pixie's maternal grandmother, Pamela Chandler Colman from the frontispiece of a book that she wrote for her daughter, Corinne. Corinne went on to become Pixie's mother.
Corinne Colman had a famous brother, the water-colourist Samuel Colman. And here HE is in all his glory too.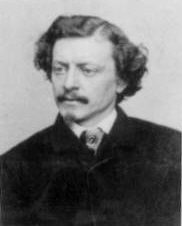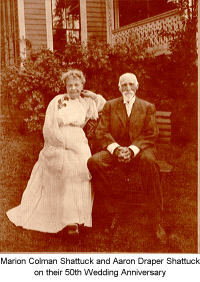 The sepia photograph above shows Corrine's younger sister celebrating her 50th wedding anniversary.
From this entry in Wiki tree for the birth and death details of Corrine Colman (Smith), it looks as though Corrine was born in Boston, not Jamaica. Note that the publishers of the book are Colman of Boston.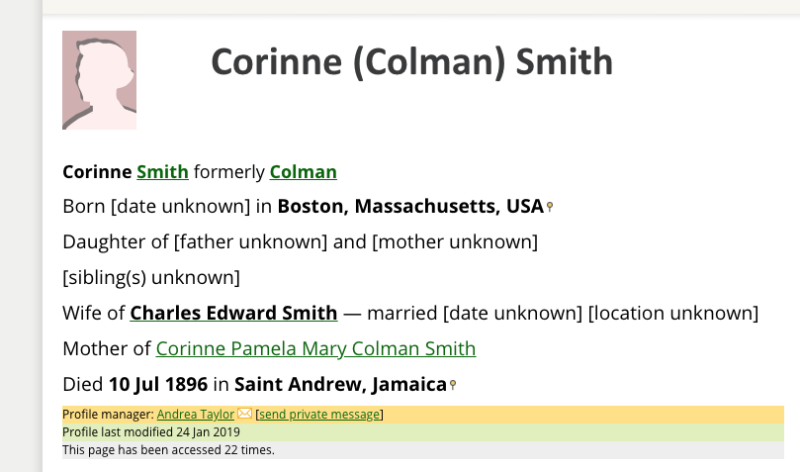 It does seem that Pixie's mother died in St Andrews, Jamaica in 1896.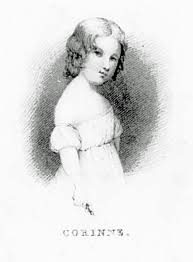 This sketch shows Corrine Colman as a child, the mother of Pamela Colman Smith, again from a sketch in a book that her mother wrote for her.
The maternal side of the family tree (Colman, and further back to Chandler) has been traced back to the earliest settlers in the US HERE. in this fabulous ancestry database.
All the imagery leads me to conclude that although Pixie had strong links to Jamaica in her early life when her parents moved the family to Kingston in 1889 (because of her father's job with the West India Improvement Company) and that her mother died there in 1896, her mother's family were not FROM Jamaica, but instead from Massachusetts/New Hampshire, specifically Boston and Maine.