When my artist friend Alexander Daniloff showed me a wonderful image of The Magician by Ana Juan I was immediately curious to know more about the exhibition in which he found it. That exhibition is ARCANA.
Arcana is an art/written word project that began in 2019 and initially involved 14 artists of all disciplines from all around the world. Each artist was allocated a Major Arcana card title to work with and whatever that title inspires within them became their artistic contribution to the project for that year – poetry, short story, painting, sculpture etc.
What I find fascinating is that the artists don't all have a tarot background (probably most of them don't) so it's so interesting to see what they are inspired to create after they have been given their Major card title. For us card readers, their insights are a breath of fresh air!
Although there was a real-world exhibition in 2019 in Munich, when the pandemic hit in 2020, the Arcana project moved online. Fortunately for us, the exhibitions of work from more than 40 artists for 2020 and 2021 can still be found on the Arcana website.
The exhibitions are a mix of visual arts and the written word, so please don't forget to click through to the STORY links for 2020 and 2021.
While my favourite image across both online exhibitions is this, High Priestess, by organiser Hazel Ang, I also fell head over heels for the work of Pamela Tait who lives up in the north of Scotland – so pretty close to me really, in the grand scheme of things (I'm down on the West Coast).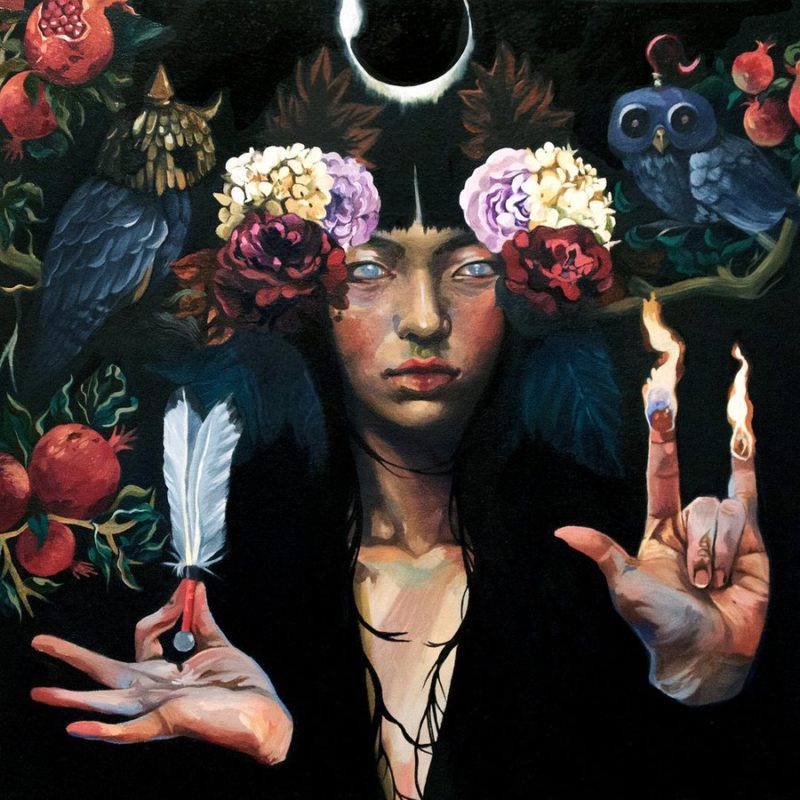 High Priestess was Hazel's contribution to the Arcana art 2020 project. I managed to catch up with her at her home in Munich recently. She said: "It's a labour of love and a way for me to connect / stay in touch with artists and writers who find inspiration in the oracle." She continued: "There are plans for Arcana in 2022. In November there will be a physical exhibition here in Munich. However, at the moment, it's currently in the planning process so unfortunately, I don't have more details for you."

Hazel said that she will be putting out a submissions call for Artists and Writers around February on the following platforms:

Instagram: https://www.instagram.com/arcana_minga/  
The Arcana website
Twitter: https://twitter.com/ArcanaMinga
Facebook: https://www.facebook.com/arcanaminga
So, don't forget to follow the project (and your favourite artists!) on their socials and when the shout goes out for artists this year – maybe one of the responding artists will be YOU?

Which is your favourite image or written word exhibit that you like best?