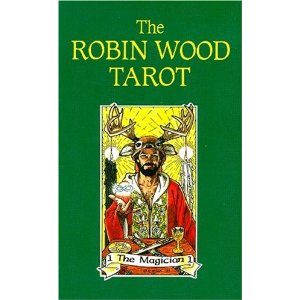 Well, not really a competition, more of a give-away to be honest!
I've got a copy of the perennially popular Robin Wood Tarot to give away!
Although the box has been opened, the deck inside is still shrink-wrapped. It is a duplicate of a deck that I already own (the curse of browsing Amazon's Tarot stock with a glass of red wine in one hand and the mouse in the other lol!).
I'm happy to post it to a new home, anywhere in the world!
To stand a chance of winning, all you have to do is click to become a follower (yes, existing followers will be included in the draw!) and also to comment on one of the blog posts that I've made here.
Any comment made on any blog post from Wednesday 4 April will count towards winning.
Give away closes on 30 April.
So – if you like the blog, comment on a blog post – The Robin Wood Tarot could be yours!