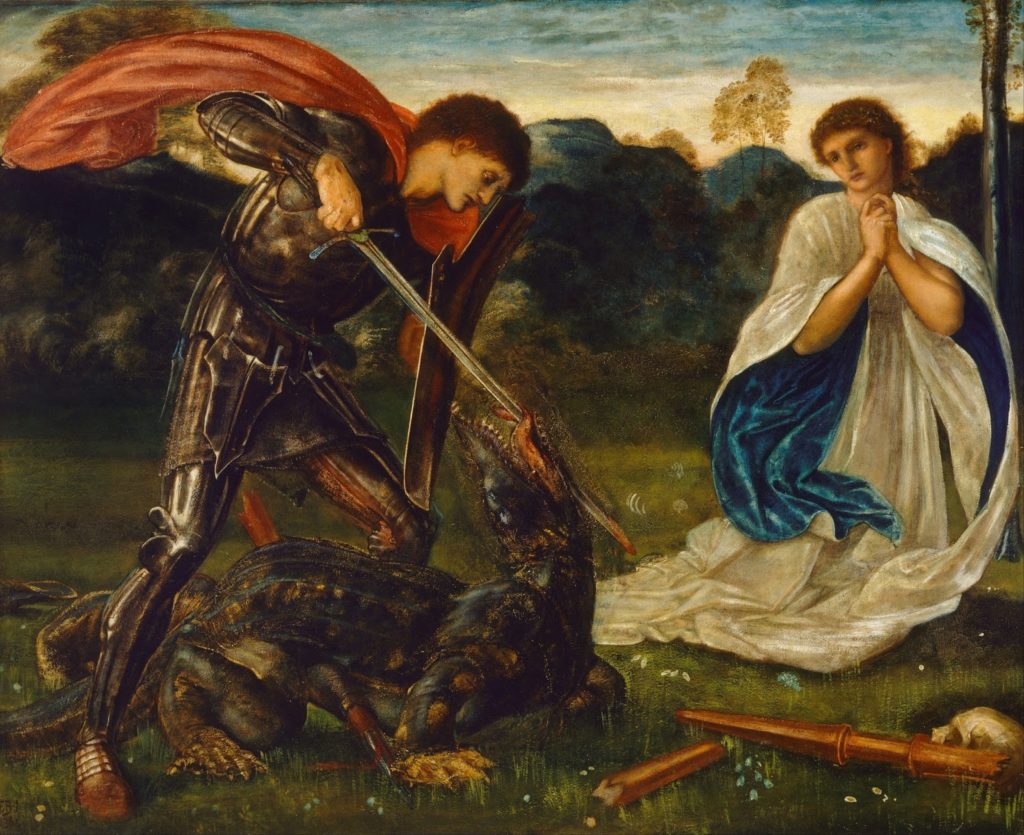 'Get a dragon' you said…


'It will be fun!' you said…
Today is St George's Day and, in honour of my cousins of the red cross on white who live Darn Sarf, here's a Tarot spread for you to try today.
This spread was originally on my FB page as a Note last year, but I thought we could add a little court card spin to it here.
Think of the issue that you wish to address through the reading…
Flick through your Court Cards and choose one that best represents: The Maiden – this card represents your goal and one to represent St George – this card represents YOU in relationship to The Maiden.
Then randomly select three further court cards. These represent
The Dragon – what holds you back from achieving your goal
The Sword – the energies of this court card will help drive you forwards
The Shield – the energies of this card indicates something you would do well to protect against
Your final card in the spread (selected from anywhere in the remained of the deck) represents what might happen if you CAN slay the dragon using the Sword and Shield info and obtain The Maiden. The Likely Outcome card.
Would love to know how you get on with this variation on the original FB spread!