Exercise | Tarot and Oracle Amplifier
Trying a new meme for you here! If I supply a question and a couple of cards, would you be prepared to have a bash at answering the question?
I'm hoping that you're nodding and not gently banging your head off the keyboard 🙂
Here's the first hypothetical question: I have a difficult relationship with my step-son, what can I do to improve things between us?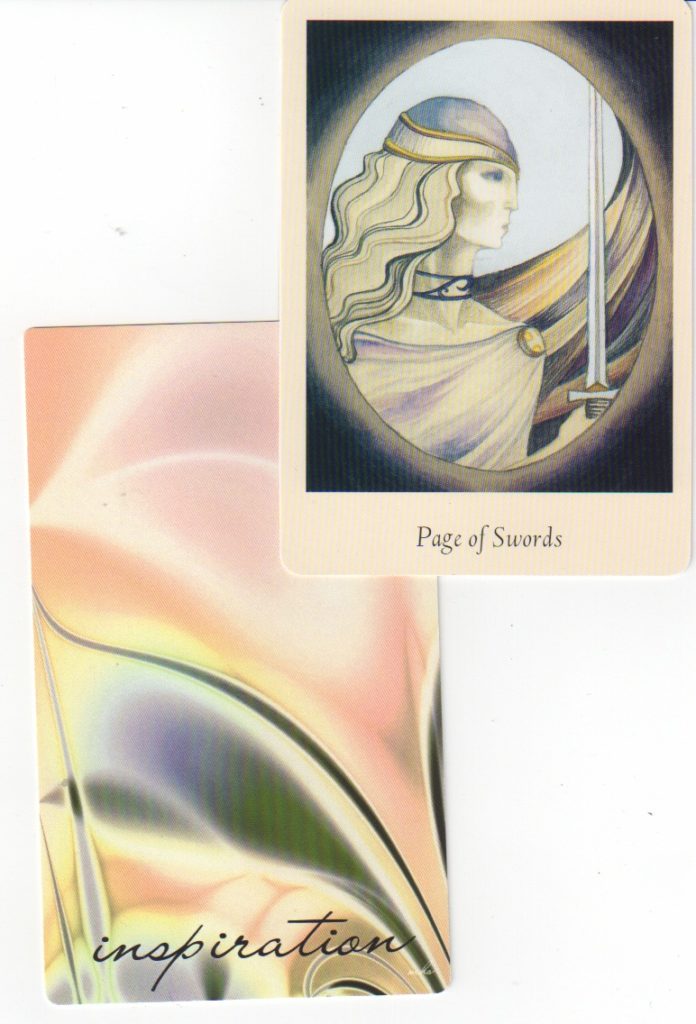 We've got the Page of Swords from Cilla Conway's Intuitive Tarot and the Inspiration card from the Dreaming In Colour Oracle by Mindy Sommers.
Here's an earlier post that I wrote about using an Oracle deck as a way to amplify specific features of your Court Card.
What would you say to a sitter, with this question, with these two cards?
Don't spend more than a couple of minutes on it – it's just a bit of fun!
Come up with an interpretation? Share it in the Comments section!
Hoping Friday the 13th isn't too rough for you!