30 Day Tarot Challenge | Day 7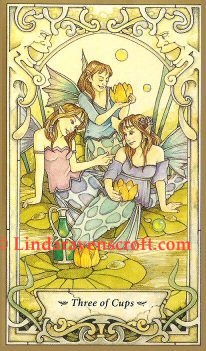 Question 7: What is my favourite card (both in terms of the decks artwork and divination meaning)


Ooooh this is a tricky one! How can you select a favourite card from the 78 available? And then how can I pick one image from the hundreds of decks out there?!


Initially, I was going to say that it must be Death that is my favourite card, because when I'm buying a new deck, Death is one of the cards that I go straight to, to see how the artist has rendered it. If Death appeals to me, then the chances are all the other ones are looking good too!
I have been very greatly enamoured with the DruidCraft Tarot since I first met it in Glastonbury….and also Alexander Daniloff's Tarot…. but as far as artwork that I loved so much that I wanted to hang it on my wall, it had to be The Archer from The Wildwood Tarot, painted by Will Worthington.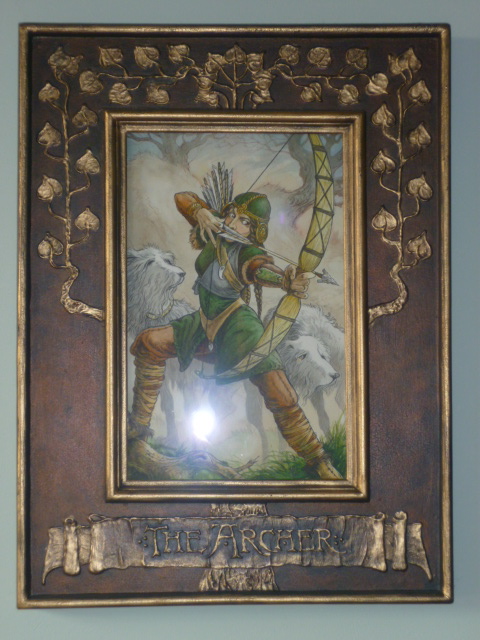 The Archer
I loved the image so much that I begged Will Worthington to sell me the painting! Which he did! The Archer was delivered to me at TABI's Tarot Conference a couple of years ago in Birmingham where Will Worthington had agreed to be interviewed by me, and I unwrapped it with shaking hands and a thudding heart. Mr W makes these magnificent Arts & Crafts frames for his work too – isn't it stunning?


Words can't express how much I loved her when I saw her – and still do, The Archer hangs where she can regularly remind me to focus all my strength on my target, just as she does. Even when I am lying on the sofa with a Crunchie and a cup of tea I know that she's willing me to Get OFF my arse and DO something!


I am also deeply besotted by Igraine in the Camelot Oracle, also painted by Will Worthington.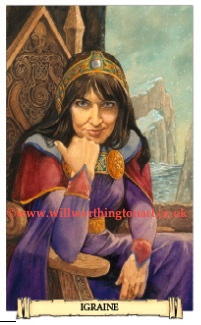 Like I said in another post….*creepy Stephen King voice* I'm his biggest fan 😀




As far as having a favourite with regard to divinatory meaning – I think that it might be 3 of Cups and Celebration – what's not to like?! But what I REALLY like is a card that you can have a lot of discussion about, like Death or The Tower. Not a barrel of laughs, but something meaty to talk about.


So, what about YOU? Tell me what your favourite cards are (artwork and divinatory meaning)