Just thought I'd share some images that Scottish Opera had printed to promote their season. I cannot tell a lie, this post was scheduled to post a looooong time ago, and failed. So am popping it out now, because it's good to share!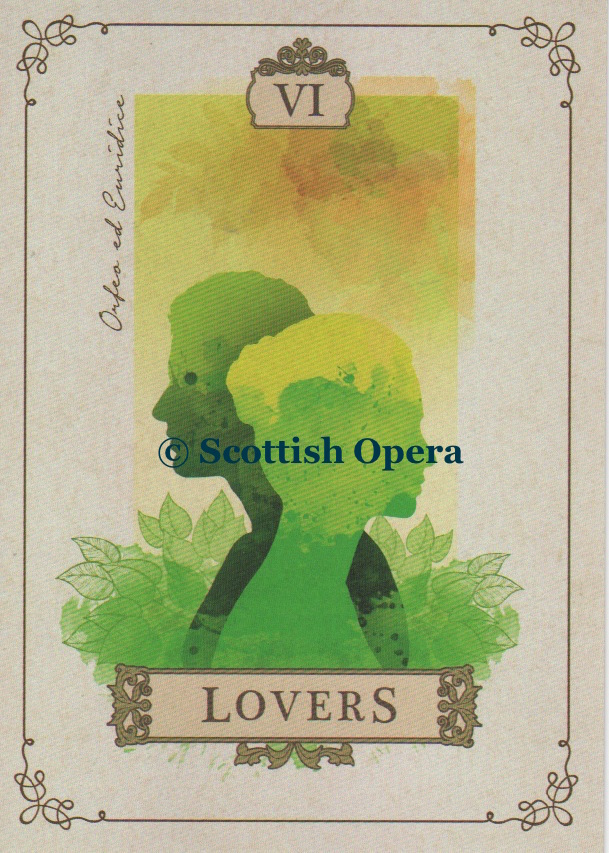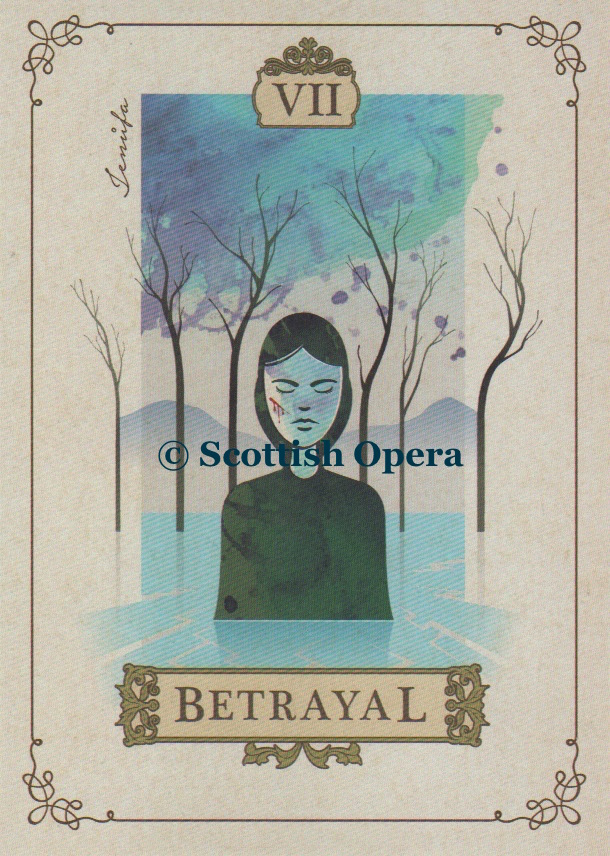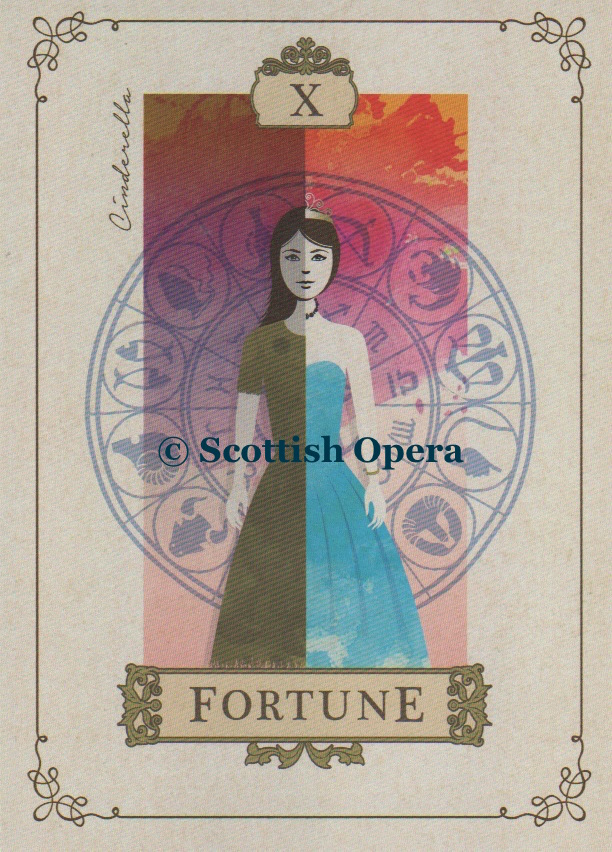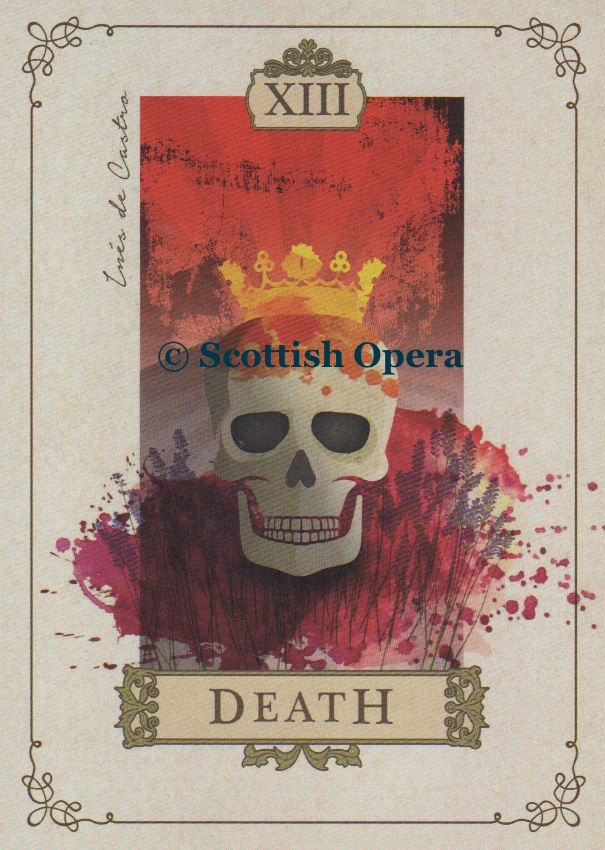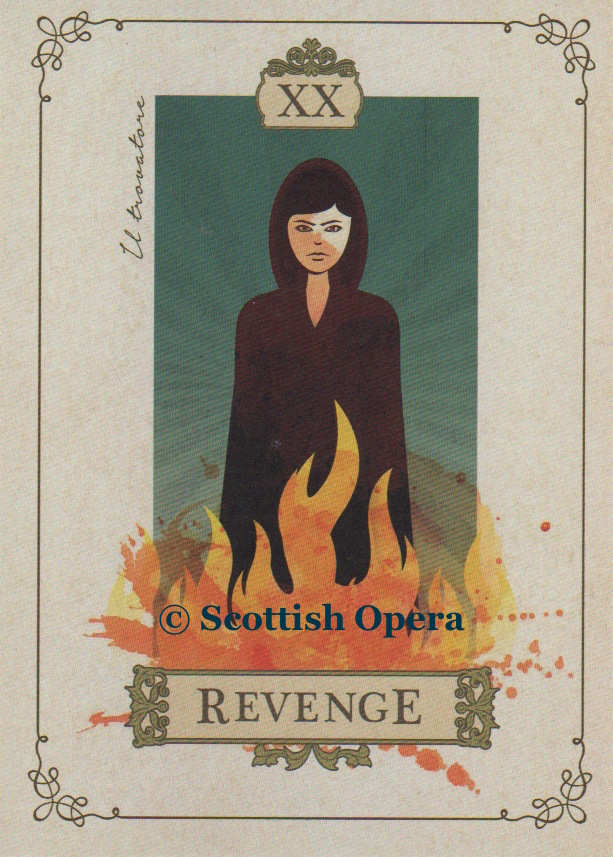 No, they are not proper Tarot cards, nor are they my raison d'etre court cards, but I am sharing them here to remind you to keep your eyes open for Tarot-inspired artworks everywhere.
These items of ephemera are worth seeking out and procuring to add to your collection. One day they might be worth something to a collector. But in the meantime, they look excellent in little clip frames on the wall!