Total Tarot| New Magazine
You may already be familiar with The Esotoracle (UK-based) and The Cartomancer (US-based) magazines but there is a new Tarot mag kid in town, Total Tarot.
What sets Total Tarot apart from the other two marvellous magazines is that it has exclusive links with the well-known publishing house, Lo Scarabeo.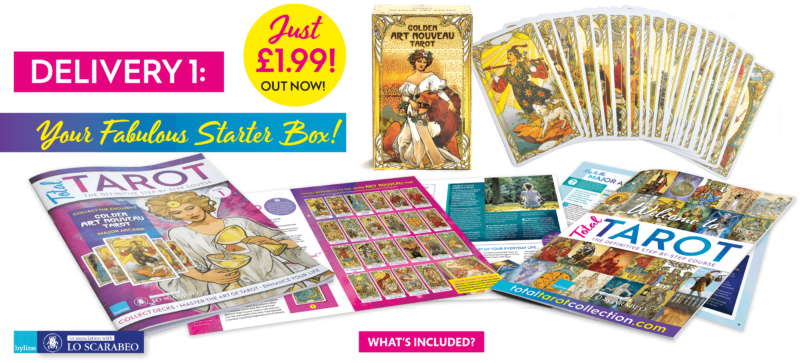 The magazine is a marriage between Byline Publishing in London and the Italian publishers Lo Scarabeo and the first edition of their glossy mag became available in October 2020.
I believe that the magazine may only be available to UK- residents at the moment, (I need to double-check that) but perhaps it will be rolled out in the USA with a local publisher there too?
To have such close links with an established publishing house is very interesting. On one hand, this means that every issue of the magazine comes with a full Lo Scarabeo deck, which is AMAZING … but on the other, it might mean that content is limited to the confines of one publisher.
However, this is not a magazine that is intended to go on forever. There will be a finite number of issues of Total Tarot – very appropriately, 78 issues will be published.
There are a variety of subscription levels that you can sign up for – and you'll want to sign up for at least one of them if you intend to collect all 78 cards of the Golden Art Nouveau Tarot which will be released piece-meal across the magazines 78 issues.

I confess that I find the different 'Delivery' options a bit confusing, but if you love the full Lo Scarabeo decks and marvellous freebies that are included with each issue, then this is a fun way to get hooked on collecting decks!
Have you signed up for this? I'd love to hear from you if you have!
Do you recommend any other divination magazines?